Central Illinois Committee on NPDES Phase II Regulations
Protecting our water
The CICN is a collective group of local agencies working to comply with the Illinois EPA's NPDES Phase II Storm Water Regulations.
Illinois EPA's NPDES Site
The Illinois Environmental Protection Agency hosts a website containing additional NPDES information and Resources
MS4 Permit Requirements
Illinois EPA also hosts a site containing information and resources regarding MS4 Requirements
CICN Area Map
Is your community affected by NPDES regulations? Check this digital map displaying the full CICN area
What is the CICN?
The CICN is a cooperative, group effort among Central Illinois government agencies to meet the requirements of the Illinois Environmental Protection Agency's (IEPA) National Pollutant Discharge Elimination System Phase II requirements.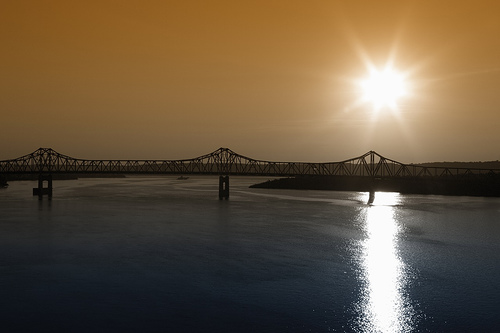 Who are the CICN?
The CICN is made up of the following government agencies.
What does the CICN do?
The CICN performs the following functions:
Public Participation & Involvement
Each member agency provides opportunities for public participation and involvement.
Illicit discharge detection and elimination
Each member agency has various forms of storm water mapping.
Construction site runoff control
Each agency has various ordinances and policies in regards to construction site runoff control.
Post-construction runoff control
Post-Construction Runoff Control is commonly associated with storm water detention ponds. Each member agency has specific requirements for ownership and maintenance of storm water detention ponds.
Pollution prevention & good housekeeping
Each member agency performs pollution prevention/good housekeeping to help protect the environment. Street sweeping and quantity controlled de-icing applications are just a couple of these practices.
Public education and outreach
Publications to provide folks young and old steps they can take to improve the quality of our water and soils.
Information and media
The CICN is always seeking new materials and media to help educate the public about storm water management and healthy water systems. Check back regularly for new stuff!
Video: Storm Water Management and What You Can Do To Help
Storm Water and Soil Publications & Resources
News Articles
Scroll down to view local news articles related to storm water, erosion, and water quality. Articles are listed in reverse chronological order with the most-recent articles at the top.
2018