Our experienced team of project managers, planners, and GIS specialists take pride in serving our region. We're ready to face the future with confidence.
Eric Miller
Executive Director emiller@tricountyrpc.org
Ray Lees
Planning Program Manager rlees@tricountyrpc.org
Debbie Ulrich
Office Manager dulrich@tricountyrpc.org
Rebecca Eisele
Accountant reisele@tricountyrpc.org
Reema Abi-Akar
Senior Planner rabiakar@tricountyrpc.org
Michael Bruner
Senior Planner mbruner@tricountyrpc.org
Britney West
GIS Specialist III bwest@tricountyrpc.org
Gabriel Guevara
Planner I gguevara@tricountyrpc.org
Logan Chapman
GIS Specialist I lchapman@tricountyrpc.org
309-673-9330
info@tricountyrpc.org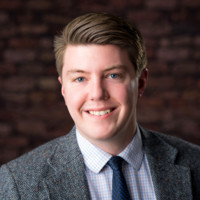 In Memorium
It is with a heavy heart and shock that we share with you the very sad news that our colleague and friend, Ryan Harms, passed away on Sunday, September 5, 2021, while swimming in Lake Michigan. We ask that you keep his family in your thoughts and prayers as they make their way through this tragic event.
As all of you know and have witnessed, Ryan's knowledge of everything transportation and the professional manner with which he shared that knowledge engendered a level of respect with everyone he encountered. From fellow staff members to the Chairmen of the Commission, Commissioners, Technical Committee, Program Managers at IDOT, members of the consulting community and the public, he was always willing to assist with any planning question, issue or task if it enhanced the benefits of planning outcomes for others. Ryan was really coming into his own as not only a transportation planner but as a leader of those and other regional planning efforts.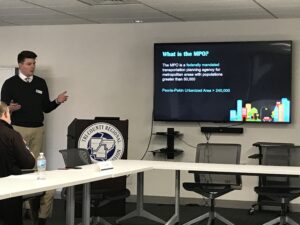 We will miss Ryan's passion for planning and the towering stature from which he rendered his contemplative thoughts and opinions. Our Planning Community spans municipalities, counties, State Departments, Federal Agencies, and consultants from across the country yet we all will feel the loss of Ryan Harms. Rest In Peace, Ryan.